Kitesurfing lesson for children in the Caribbean
Tailored program for kids. Learn to ride at Green Island, Antigua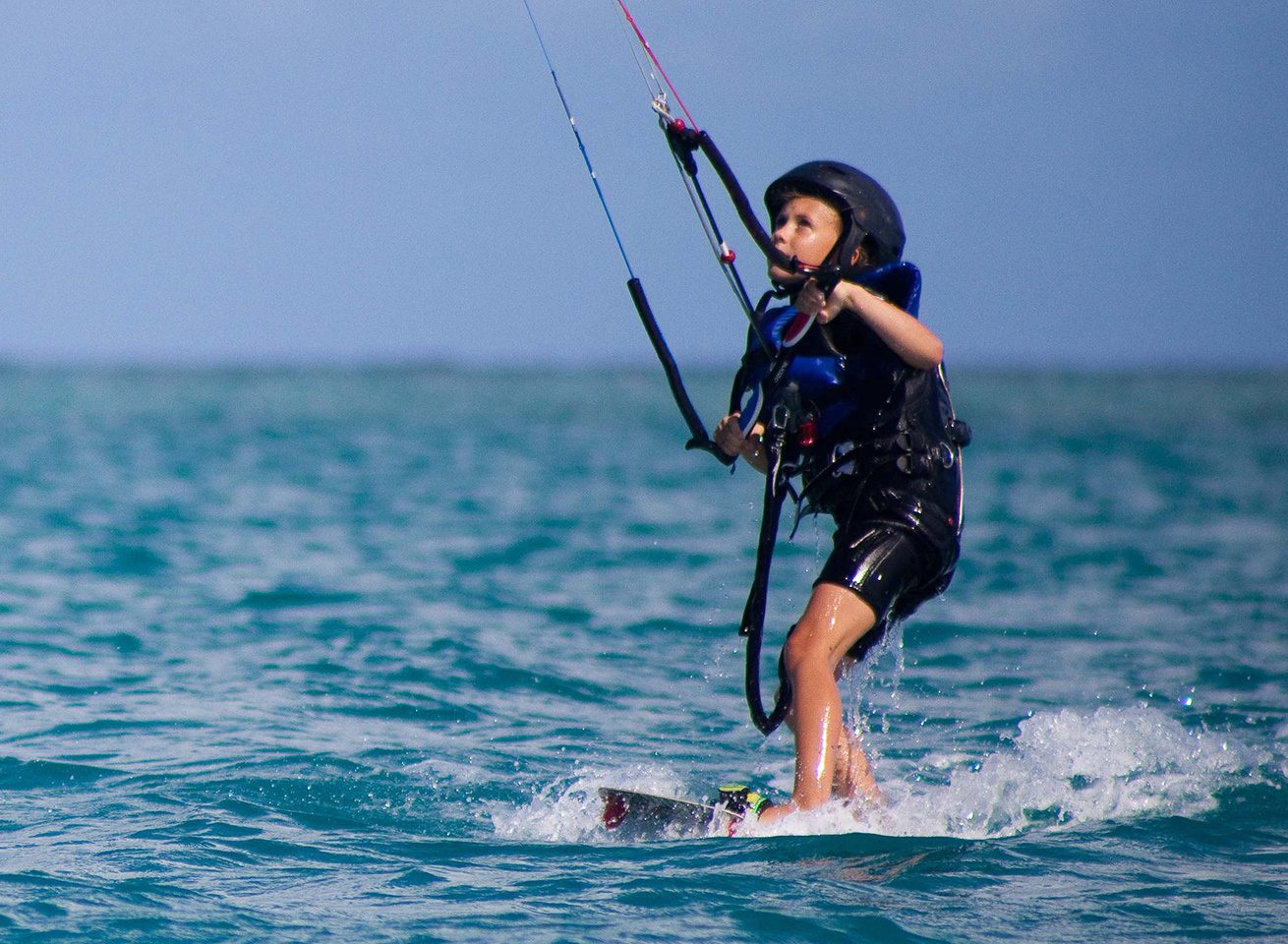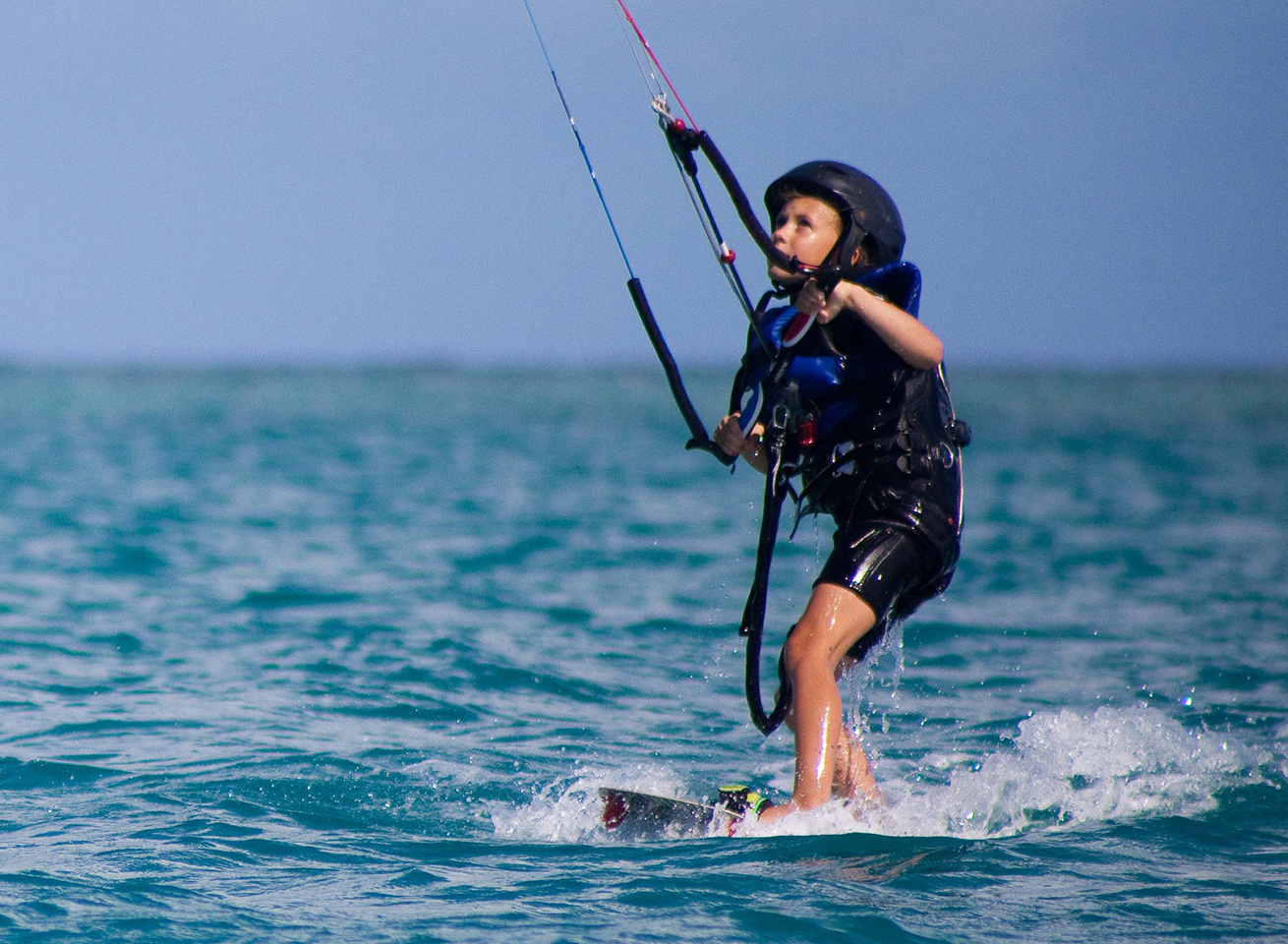 Level
Any level
Duration
half a day
Group ratio
private and semi-private options
Starting
daily at 8:30am and 1pm
Equipment
included in the lesson price
Included
boat "on the fly"
Children learn anything very quickly, therefore the approach we use to teach them kitesurfing differs from the method used for adults. We run a specially tailored program for kids up to 14 years of age, developed with years of experience and constant feedback from our many little kitesurfers.
The best age to start varies between 8 and 9 years old, depending on the child's confidence in the water. We use children's specific equipment, specially designed for their lighter weight and smaller size which will guarantee their safety and quick progression.
Private lesson: a dedicated instructor will guarantee the most efficient way to learn how to kite, customizing the lesson's program to the experience and progression of your little one.
Semi-private lessons: the best way to learn and progress with a family member or a friend. This two-students-per-instructor option will make for a fun and motivating learning experience, students will take turns on the kite during the lesson, learning by doing, and by the example of the fellow student. Weight difference within 40/45 pounds is required in the group.
Every half a day lesson will last up to 3 hours.
Kids Special prices
in USD, prices per person
High season
December to April
Peak season
from the 20th of December to the 10th of January
Private lesson
495.- USD
549.- USD
Semi-private lesson
275.- USD
300.- USD