Windsurfing test lesson for Kids
Learn how to windsurf in the Caribbean, Antigua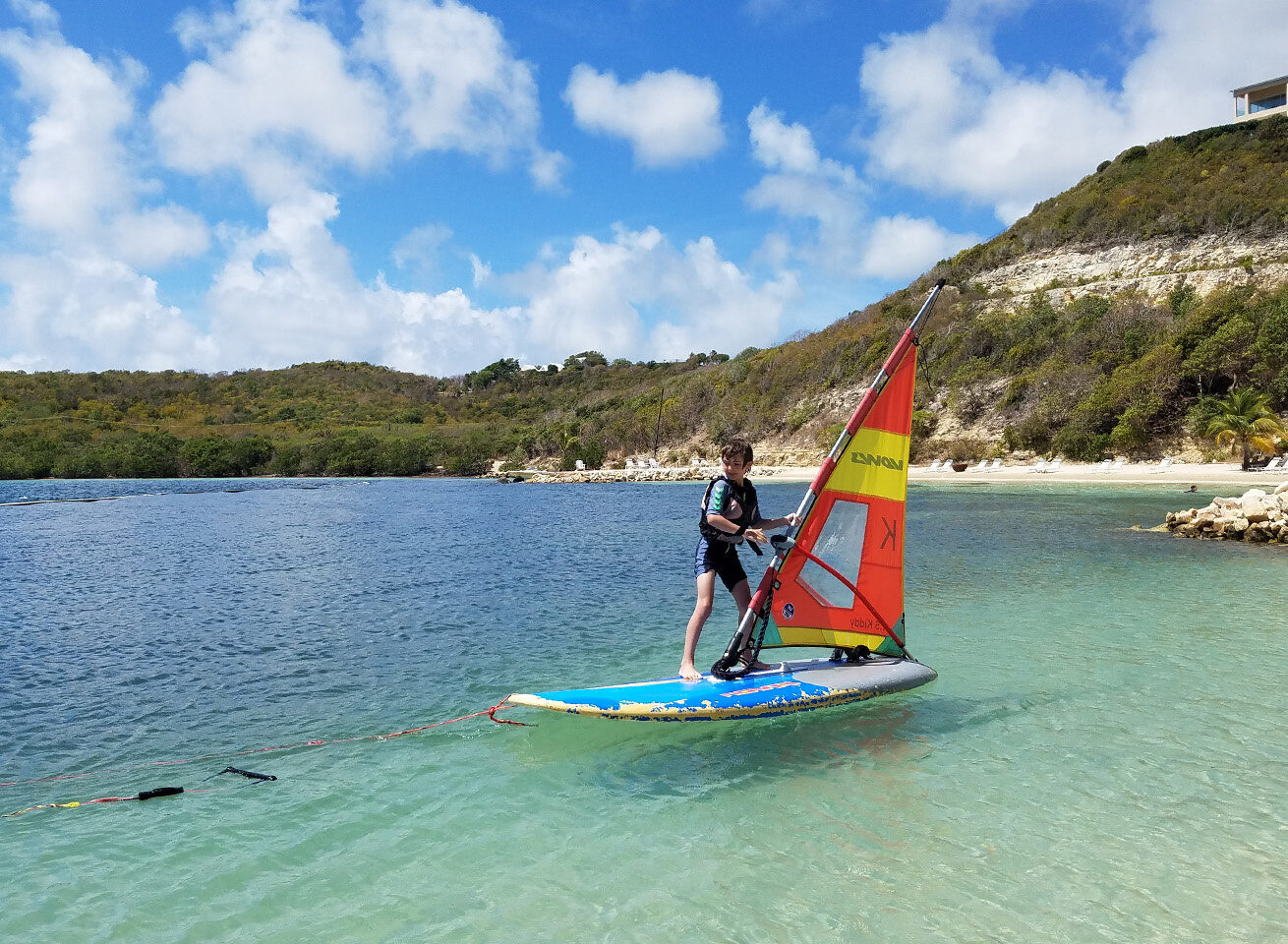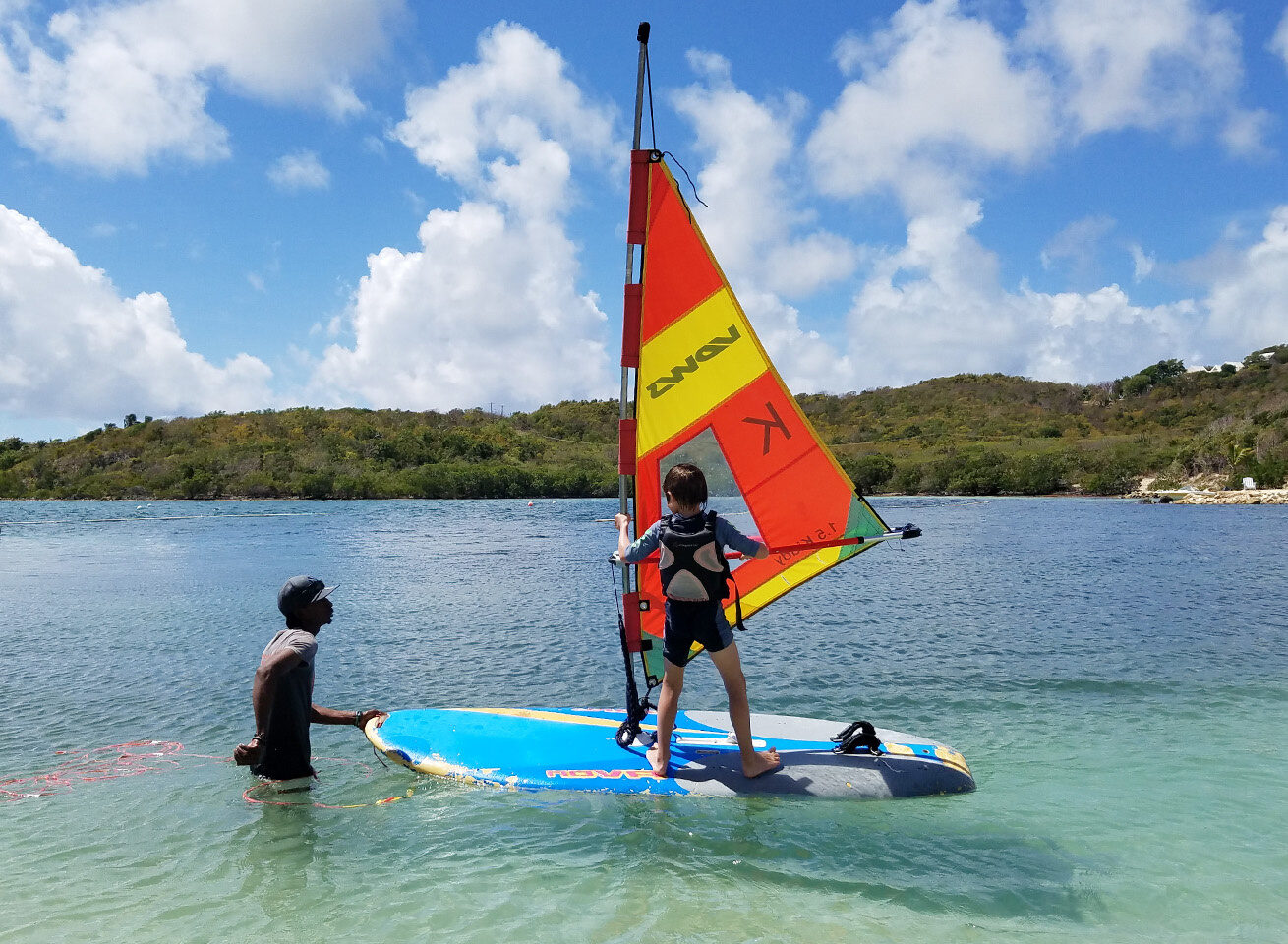 Level
never windsurfed before
Duration
1 hour
Group ratio
from 1 to 3 students per instructor
Starting
daily at 9:00 and 1:00pm
Equipment
included in the lesson price
This lesson is specifically structured to introduce kids from age 5/6 to 12 years to the sport of windsurfing.
The lesson will cover the basic of balancing on the board, safely handling the equipment and doing the first rides using the sail and the wind as propulsion.
Our goal is to make windsurfing their new favourite fun sport, increasing their confidence in the water, and introducing them to the wind and the equipment in the safest environment.
We believe that windsurfing is the best first approach for young kids to any water sport, setting the basic understanding of navigation and wind awareness.
It's a sport of immediate understanding, fun and safe and your kids will soon be independent to cruise around the protected Waters of Nonsuch Bay.
Continue windsurfing with our Kids lesson and Kids course.
The price varies according to the number of students attending the lesson.
Windsurf kids test lesson prices
in USD, per person
all year
PEAK SEASON
from the 20th of December to the 10th of January
Private class
85.- USD
94.- USD
2 students class
75.- USD
83.- USD
3 students class
65.- USD
72.- USD