Learn to SUP in the Caribbean with tailor made stand up paddle lesson for beginners
Get ready for an exceptional, easy and safe stand up paddle lesson at 40knots: your SUP school in Antigua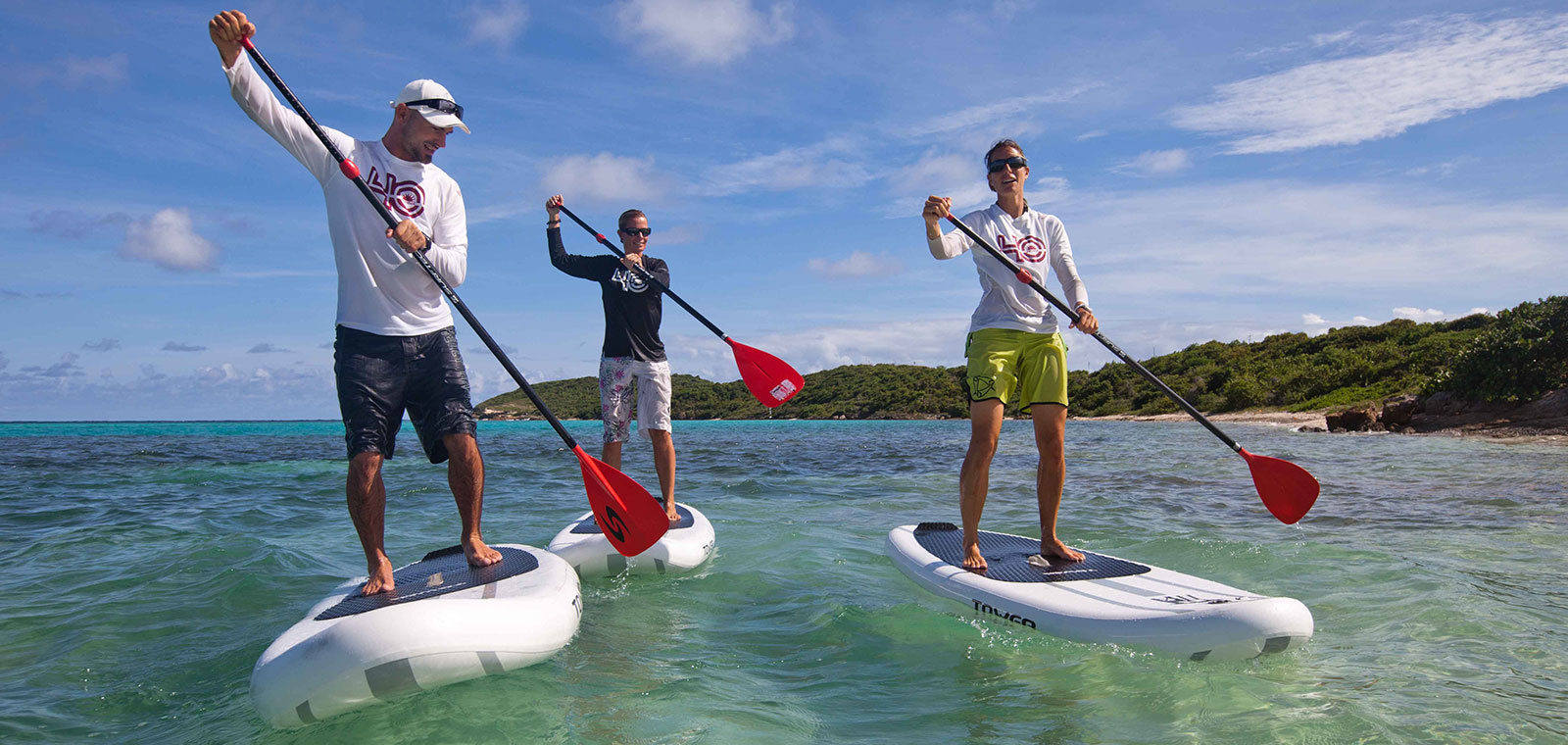 SUP or Stand up Paddle boarding is a rapidly growing water-sport and it's great for those no wind days or for people looking for a more tranquil way of enjoying the water.
Nonsuch Bay is an idyllic location for paddle boarding, providing warm clear waters, a rich sea life and reef to explore.
Be sure that SUP is anything but boring! There is nothing better to keep in good shape, as SUP allows to train the whole body, improve your balance and posture and, as any activity of this kind, it can help you feel stronger and healthier both physically and mentally.
SUP is a crossover activity. Thanks to this water sport you can cruise along the coasts. Watching the beaches, the small hamlets, the bays or just the water meeting the rocks while standing on a paddle offer a unique perspective. It is certainly worth trying!