Frequently asked questions
Here you'll find the answer to the mostly asked questions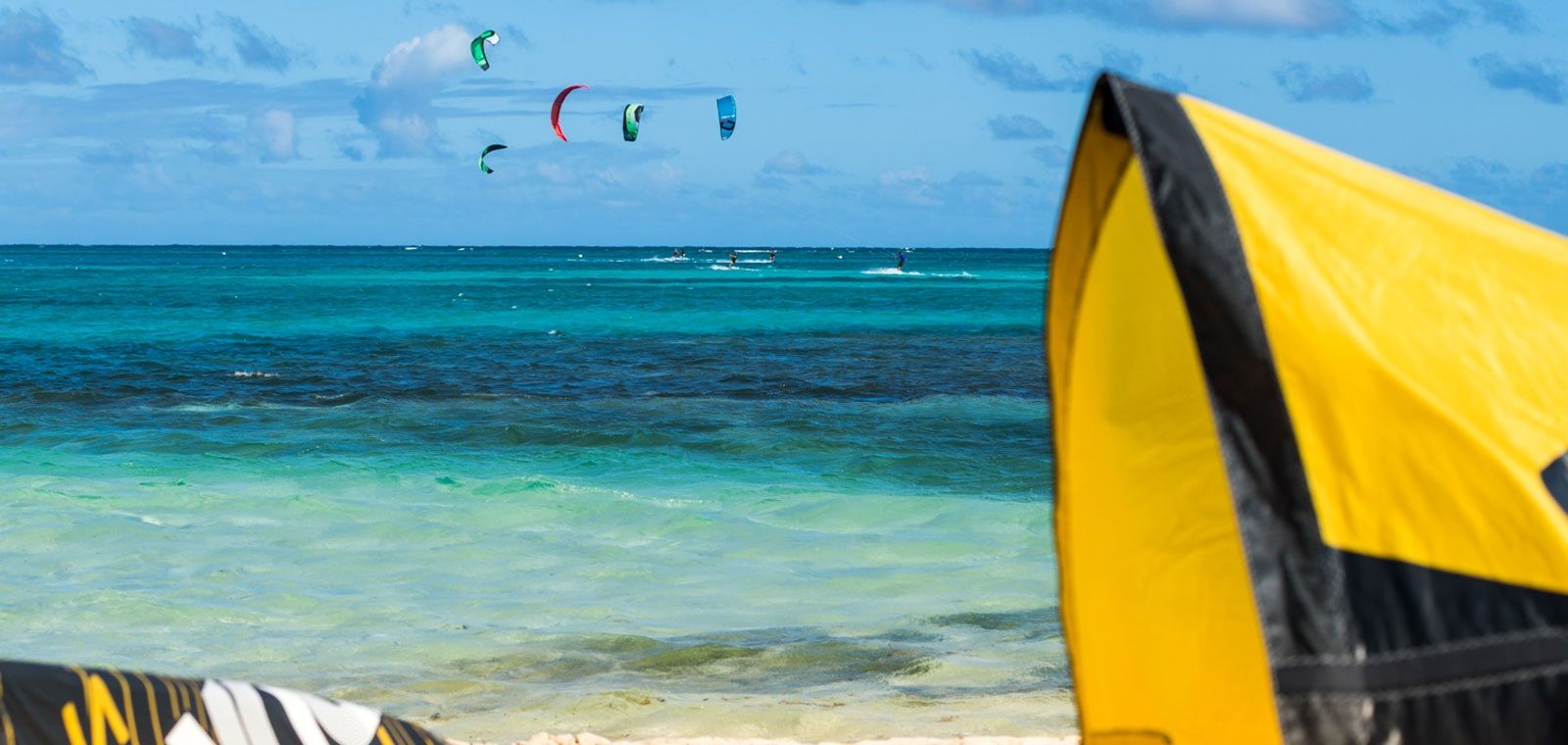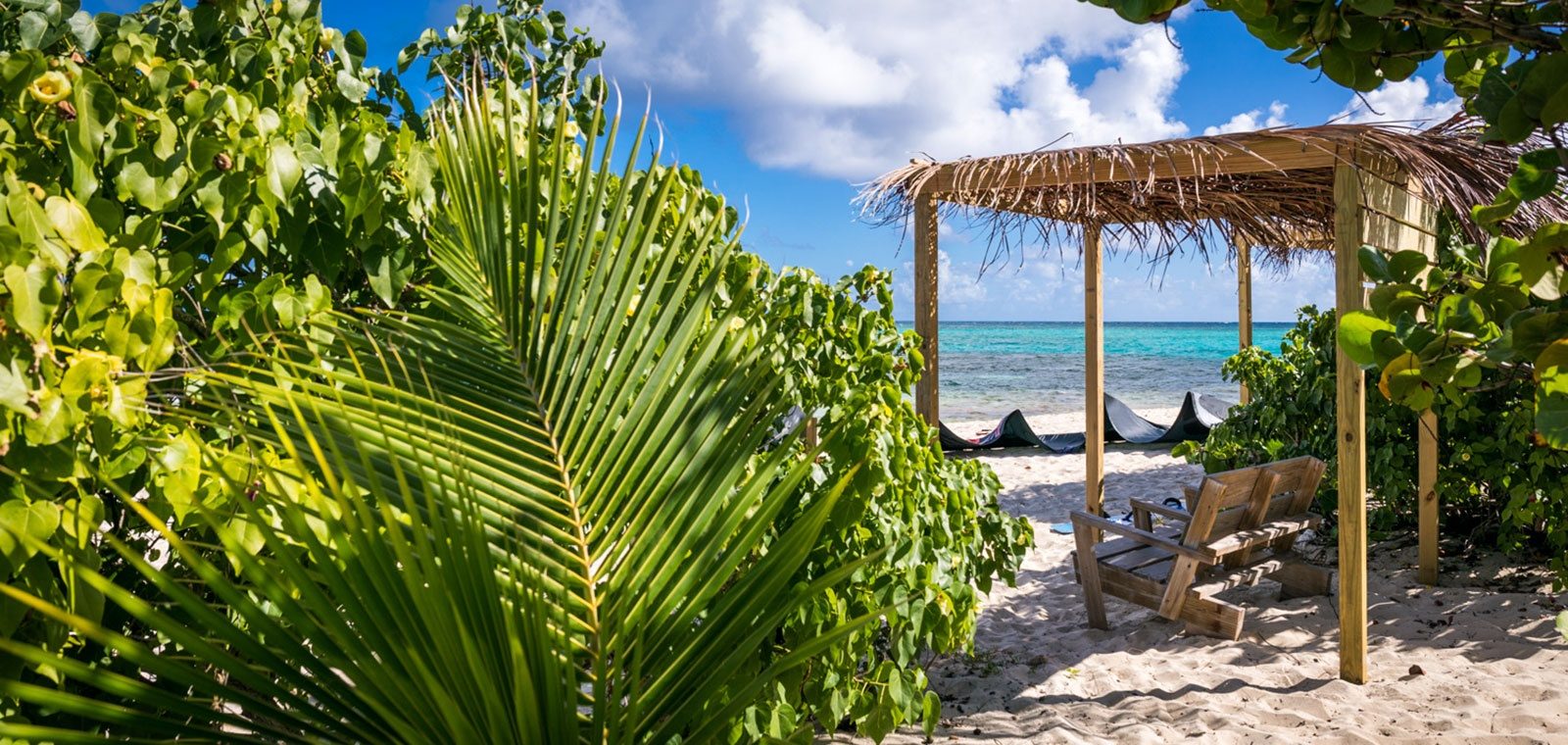 Please feel free to contact us for any additional query regarding the kite school, Antigua and the Caribbean.
With our Package of 3 half a day's lessons,  almost every student gets to do the first water starts and runs on the boards. Some students with previous experience (surfers, wakeboarders, snowboarders etc.) or who are particularly talented won't need more tuition, others will need another package and some will need a bit more time to become independent.
With our package of 3 Wing foil lessons, almost every student gets to the stage of riding on the foil. Said that the learning progression it's very much connected with the previous experience of every student. Riders that are already proficient on a foil while kiting, will most probably already be steadily riding after one single wing foil lesson.
There are a few substantial reasons why our prices are a little higher than the average.
SAFETY WITH POWER BOAT ASSISTANCE
The most important aspect of learning to kitesurf is safety. This is our number one priority. All of our lessons are given with the constant help of a motorised dinghy in a group of no more than 2 people per instructor (with the exception of the Beginner Camp that has a maximum ratio of 3 students per instructors). It means that the instructor is always close to you, ready to help, assist or show you the next exercise.
It is far more complicated, difficult and tiring if your teacher is shouting instructions to you (and to the other students) from the beach. Radio helmets aren't the best solution either. They might help a little but, as every experienced instructor will confirm, they lack the most important aspect: your feedback.
No lesson can be completely effective if the instructor can't interact constantly with the student. Your feedback allows us to tailor the lesson to your needs and learning speed.
There is another reason why the boat assistance is very helpful: the most tiring aspect in learning to kite 'traditionally' is that while learning you drift very fast downwind. After a couple
of tries you'll have to walk back upwind along the beach to the point you started from with the kite in the air, wasting valuable time and energy.
THIS WON'T HAPPEN WHILE YOU ARE LEARNING WITH US
In Nonsuch Bay you'll have a 1.5 mile long playground to practice without having to worry about obstacles and drifting downwind because the boat will bring you back and the instructor will hold the kite for you (no long and dangerous walks upwind with the kite in the air and no waste of your time and energy).
We believe that this is the safest and fastest way to learn our beautiful sport and probably, due to the effective teaching method and stress-free experience, not more expensive than the average lessons. If you are going to learn somewhere else, please be safe!
Before booking your lessons you should check 4 basic things:
The kite-school MUST provide you with a helmet and a life-vest.
A school MUST have seat-harnesses available for their students. Learning with a waist-harness can, in some cases, be uncomfortable and compromise your lesson or even cause rib injuries.
Every school MUST have at least one rescue boat always available and ready to attend in case of need.
IKO certified instructors are usually well trained and experienced.
THE SPOT
Green Island is a beautiful desert island you can only access by boat, so it never gets crowded. The reef protects the bay from ocean swell. Regardless of how big it gets or how windy it is, you'll learn in flat and calm waters. The learning process is definitely safer, easier and faster.
The best age to start varies between 6 and 8 years old, depending on the child's confidence in the water. We have children's specific equipment, specially designed for their lighter weight and smaller size which will guarantee their safety and quick progression.
We recommend enrolling your kids in a Kids lesson, a safe and fun approach to the sport that will help evaluate if your kids are interested in kitesurfing.
If you're staying at the Escape, the Nonsuch Bay Resort or the Mill Reef Club, we can schedule a pick-up directly from your location.
If you are not staying in one of the above-mentioned resorts, you can schedule a pick-up from the Willikies's fishermen dock.
Here are the driving directions to the dock:
Turn right just after this point https://goo.gl/maps/NvvoMzcmV7Ty5qNeA, drive straight to the dock.
If you are coming by boat, Green Island is probably the best anchorage on Antigua's east coast. The anchorage is just 10nm from English Harbour. We'll come to pick you up directly at the stern of your boat and bring you back at the end of your kite surfing session.
The beach of Green Island is a very pleasant place to relax for non-kiter too. If we have enough space on our boats we'll be happy to bring your relatives/friends to Green Island for the price of 15 US dollars.
There is good snorkelling, shade, some trails to hike and/or they will be nearby to watch you when you start to fly!
We accept all credit cards (however not American Express), cash in US Dollars, Eastern Caribbean Dollars and Euros. Contact us for bank transfer instructions or Pay-pal payments.
Due to our limited availability, we can offer our Boat Ride service only to riders bringing along kite or wing foil lessons.
If you are a kitesurfer, to be eligible for the boat ride and assistance service you need to be able to:
Launch and land your kite safely
Be confident at riding upwind, in order to return to the launch beach
Be confident in recovering your board in deep waters
Perform a 'self-rescue' procedure.
If you are a wing foiler, you just need to be able to ride comfortably upwind, in order to return to the launch beach.
The launching/landing beach of Green Island is very short and the wind is side-shore.
This set-up allows independent kiters and wing foilers to safely launch and make it back to the beach as long as they are capable of riding upwind.
But we all know that there are situations when even the best rider might need help: the wind drops, the equipment fails… the kite lines are messy after a bad crash…
That's one of the reasons why we need to guarantee boat assistance when we bring riders to the island. We'll always have one instructor and rescue boat ready to assure your safety.
The second reason is that Green Island is a private island, and we have a licence to operate from the North beach as long as we provide a safe environment for all its utilizers. We are responsible for all riders and students we bring to the beach.
The last reason, but maybe the one you will appreciate the most while kiting with us, is that we want to keep the spot as an exclusive riding area, that will never be crowded (even on Christmas day) and where you'll feel truly special.
Said all that, we still get questions like: "But what if I find a ride from a fisherman?"
You are free to use the beach of Green island but we don't recommend you to be dropped off on the shore without having boat assistance while you ride. If you do end up having a problem, it will be a 2 miles swim…